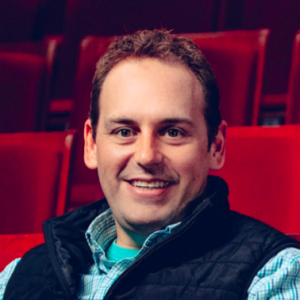 R. Allen Babcock is the son of a primary school teacher and the great-great grandson of the couple who founded Darlington School in Rome, GA; education runs in his blood.
He recently graduated from the Klingenstein Center, Teachers College, Columbia University program in Private School Leadership.
Long ago, upon graduating from Syracuse University with a Bachelor of Fine Arts in Theatrical Design, Allen began his career teaching at Culver Academies. Subsequently he taught at Mercersburg Academy, The Hotchkiss School, and Leysin American School, Switzerland.
Before moving studying at Columbia, Allen resided at Keystone Academy, Beijing, where he served as an IB Middle Year Program and Diploma Program theatre teacher, dormitory head, and director of the performing arts centre.
He is passionate about helping schools transition from diversity language to true cultural inclusion.
Allen has directed and/or designed numerous musical and non-musical productions for middle and high school aged students. His selected professional credits are below.
NYC: Reasons to be Pretty, What's in a Name, Venus & Mona, A Christmas Carol, Prisoner of Love, Fool for Love, The Shape of Things (Variations Theatre Group) Antigone, Hamlet, Titus Andronicus & Romeo and Juliet (The Queen's Players) We All Fall Down (Pop Mega Hot Theatre Factory) Tartuffe, Damnée Manon, Sacrée Sandra, Largo Desolato (Beyond the Wall Productions)
Regional: Hedwig & the Angry Inch (Syracuse Stage & North Star Productions,Rochester, NY) M. Butterfly [assistant to Dawn Chiang], (Syracuse Stage & Charlotte Repertory Theatre)